Welcome to Midwest Eye Associates
Your St. Louis Eye Doctors
The eye doctors and our knowledgeable staff pride ourselves on delivering the best service possible to all our patients and we hope you choose one of Midwest Eye Associates 4 convenient locations for your next eye exam.
Midwest Eye Associates has served the greater St. Louis and St. Charles area with the highest quality vision care since 1969. Our eye doctors strive to provide the most comprehensive eye examinations possible. We offer the newest product lines for frames, contact lenses and sunglasses to help maximize everyone's visual potential. And using the latest technology we can manage nearly every eye condition including glaucoma, macular degeneration, keratoconus, dry eyes and allergies.
The eye doctors and our knowledgeable staff pride ourselves on delivering the best service possible to all our patients and we hope you choose one of Midwest Eye Associates 4 convenient locations for your next eye exam.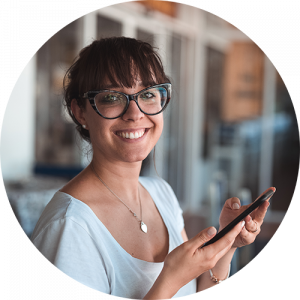 Dr. Byergo is probably the best Dr. I've ever had! No kidding. He is very thorough and up-to-date technologically at his methods of exam, extremely good at clearly explaining complicated eye issues, and happy to test out various options to help you get the best and most be-fitting solutions. A+.
- Lori P.
Dr. Borello and his staff are amazing. They are all very friendly and patient with you when you are looking for new glasses. There is a history of macular degeneration in my family and Dr. Borello always takes extra time to look at my pictures of my macula. He always reviews it with the images from the year before to ensure there have been no changes. I have been going here for years and highly recommend him.
- Jody S.
Excellent care by Dr. and staff, we recommend to family and friends!😃😃
- joyce s.
FIVE STAR SERVICE....I have used the services of Dr. Bachelier at Midwest Eye Associates- Wentzville for a number of years now. Having a difficult prescription and medical condition affecting my sight, it can sometimes be time consuming and requiring many additional visits before being fitted with the correct prescription. The doctor is extremely caring and knowledgeable about different issues affecting sight and takes the time to carefully explain every detail so that you leave completely informed about your options. The staff is friendly and very accommodating with my also restricted schedule to see the doctor and the office is conveniently located in the heart of Wentzville! Dr. Bachelier never gave up on me or my difficult eyesight and continued to try different types of lenses until we got the best lenses, with the perfect fit and correct prescription! For the first time in years I have clear vision. Thank you to Dr. Bachelier and the Wentzville staff for impeccable service! ❤
- Lisa J.
Always a friendly staff and easy to work with.
- Nick D.
I've been coming here for about 8 years now and I absolutely love them. Always taken good care of when I'm there. They get me right in and out every time. I've never had a bad experience in these 8 years, I would recommend Midwest Eye Associates to anyone!!!
- Kristen M.
Very attentive. They definitely make sure you are completely satisfied with the services before and even after you leave.
- Antwanette S.
What are Scleral Contact Lenses?
Scleral lenses are custom made lenses that rest on the sclera, or white part, of your eye. The size of the lens offers great vision that isn't possible with any other vision solution. These lenses provide a solution for those patients who can't wear other types of contact lenses due to dry eyes, complications from LASIK surgery, kerataconus, and other eye issues.
Do I need a special Contact Lens Exam?
If you decide to opt for contact lens wear, it is very important that the lenses fit properly and comfortably and that you understand contact lens safety and hygiene. A contact lens exam will include both a comprehensive eye exam to check your overall eye health, your general vision prescription and then a contact lens consultation and measurement to determine the proper lens fit.
Scleral contact lenses could solve your problem! If you have been told that you can't this may be your solution.
You could be suffering from dry eye. The good news is that we can alleviate the uncomfortable effects.
You could be losing sleep and causing eye damage due to computer vision syndrome. Fortunately, we can help.
Your Vision Source Eye Doctors
Midwest Eye Associates is a member of Vision Source, a network of independent eye care professionals dedicated to being more focused, innovative, caring, and trusted. Vision Source doctors meet regularly to discuss opportunities and challenges in our industry specific to owning and operating private practices. It is our goal to provide the gold standard in eye care for our patients. We are a supporter of Vision Source in the greater St. Louis Area. For more information: http://visionsourcestl.com/.
Nov 26, 2019
Once you and your doctor have decided on the type of contact lenses you'll need, it's time to choose the most suitable...